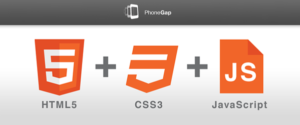 Any regular readers may have noticed that I finally got around to updating and adding a new book under "My Books" on the right-hand side of the screen.  Yes, I not-so recently published my third book (and second with O'Reilly) earlier this year.
The book is called
20 Recipes for Programming PhoneGap
– Cross-Platform Mobile Development for Android and iPhone.  Throughout this book, I get you up and running quickly using the PhoneGap API along with the Jquery Mobile API to take care of the pesky mobile design issues.
Much like I did when I released my MVC 3.NET book, I provided a free chapter from the book for my readers.  Well here is an excellent recipe sample from my PhoneGap book.  The goal of this recipe is to provide a standard approach to automatically fire (or trigger) a JavaScript function when a PhoneGap page has loaded – either on initial launch or after the user has navigated within the application.